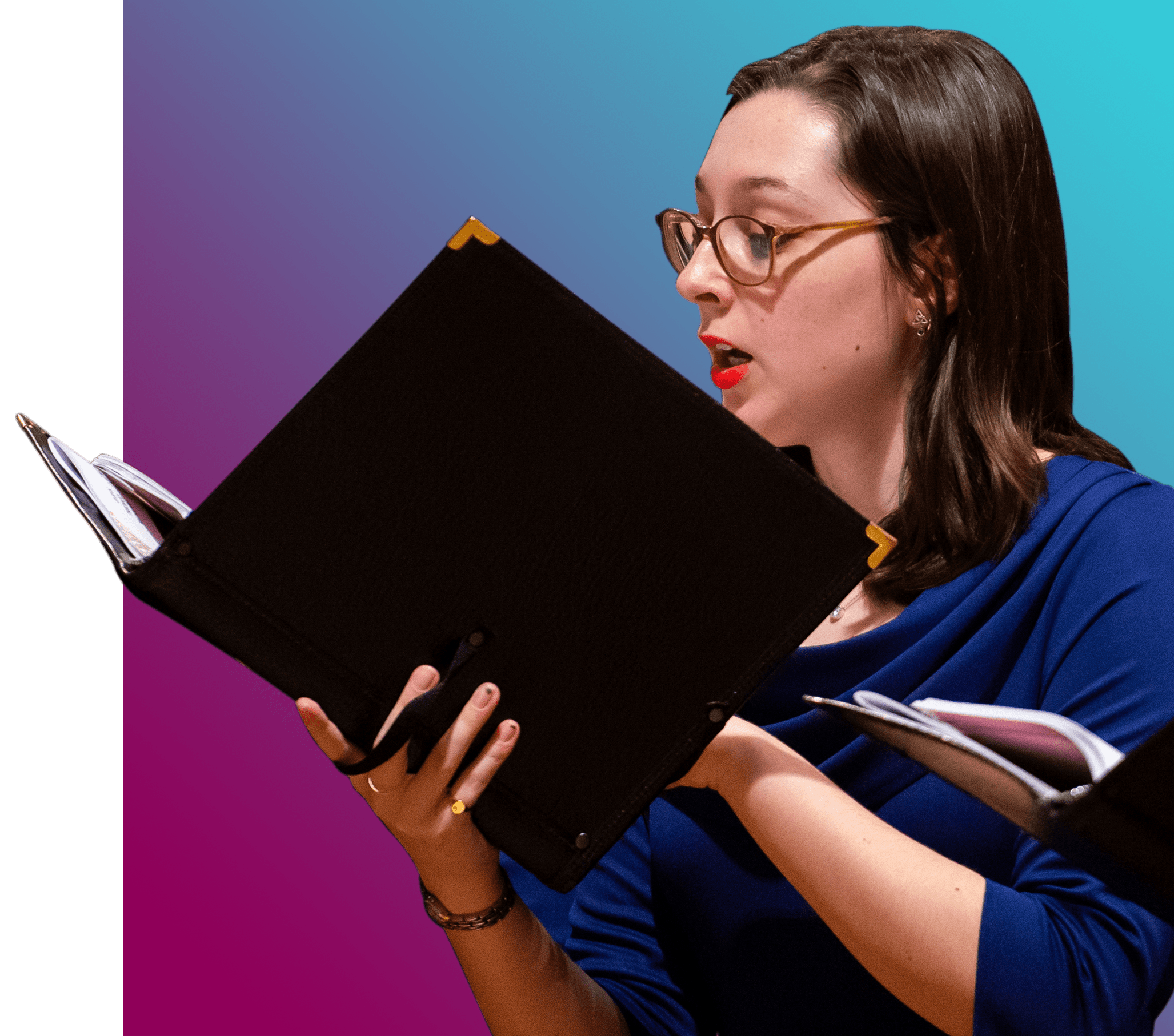 In November of 1941, a recruitment poster called sopranos, altos, tenors and basses to come audition for a new symphonic choir.
Today, the Cathedral Choral Society, the oldest symphonic choral group in Washington D.C., is known for its exciting performances and welcoming camaraderie.
Audition
Auditions are approximately 10 minutes long and include: 
A solo piece of your choosing (at least 4 minutes in length), or two shorter, contrasting solo pieces

Ear-training and pitch-matching exercises

Sight-reading
To be considered for an audition, please fill out this form. 
Regular rehearsals are held seasonally on Monday nights from 7:30 – 10:00 p.m. at Washington National Cathedral. Typically the season starts the Monday after Labor Day and concludes after the final concert in May, though community sings and recording projects may occur outside of those times.