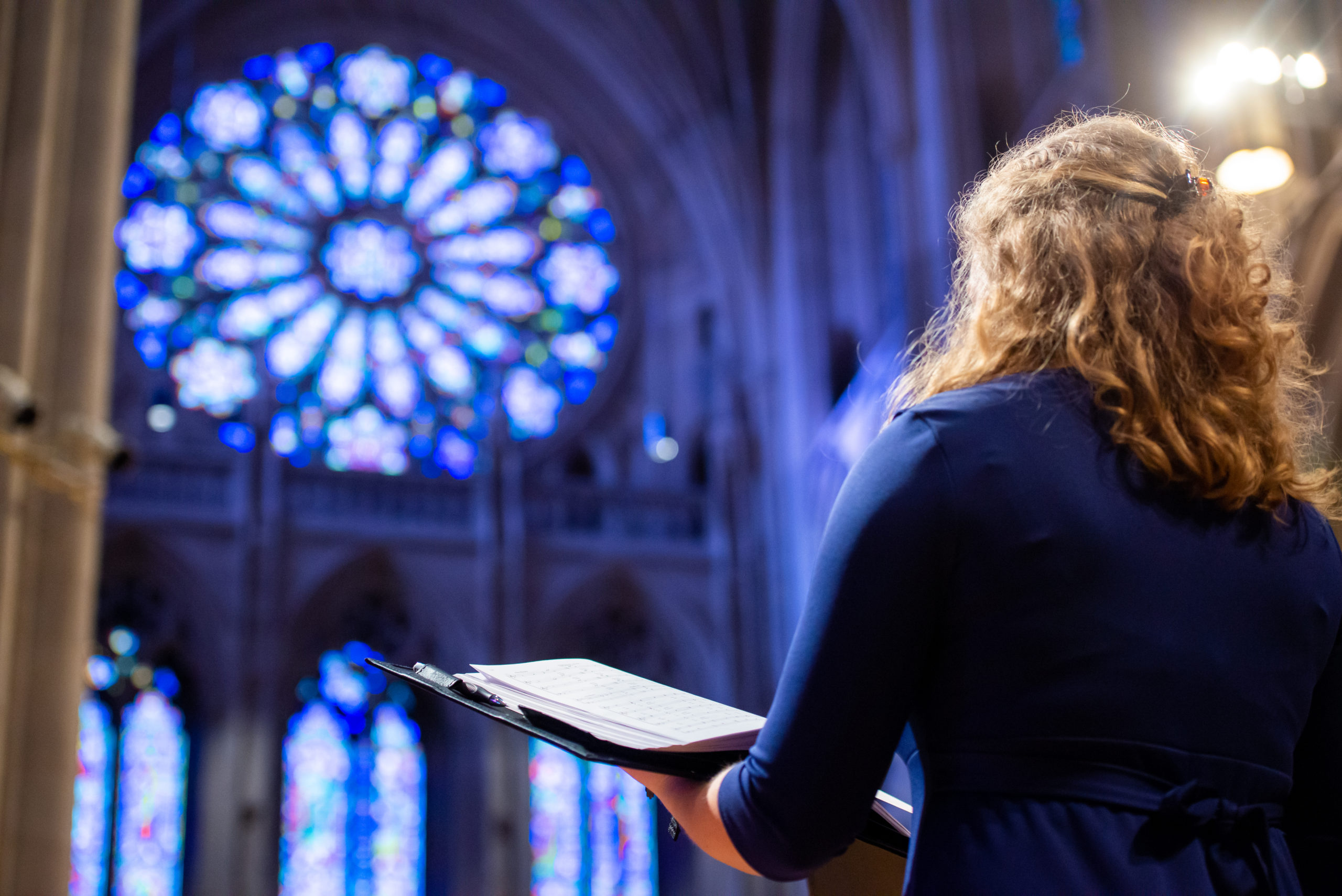 Join the Cathedral Choral Society team! We are a small group of highly committed artists and arts administrators from a diversity of backgrounds working to create impact in the community and music at the highest levels. We offer competitive benefits packages, flexible work schedules (and locations), and the opportunity to learn and grow in the sector.
Read about our Equity Initiatives
Equal Opportunity
The Cathedral Choral Society is proud to be an Equal Employment Opportunity and affirmative action employer. We celebrate diversity and do not discriminate based on race, religion, color, national origin, sex, sexual orientation, age, veteran status, disability status, or any other applicable characteristics protected by law.
Contact Information
Christopher Eanes Executive Director ceanes@cathedral.org
Current Opportunities with CCS
JOB TITLE: Graphic Designer
JOB STATUS: Contractor
START DATE: Immediate
DESCRIPTION
The Cathedral Choral Society seeks an accomplished graphic designer that will assist the team in advancing the organization's refreshed brand voice and visual identity through a wide variety of print and digital assets. The ideal candidate will have experience working within an established style guide and will seek opportunities to further our messaging through creative visual campaigns.
Experience with arts or other non-profit organizations and/or a background in the arts is preferred.
The Graphic Designer will report to the Executive Director and will work closely with the Development and Marketing team.
Download the Job Description